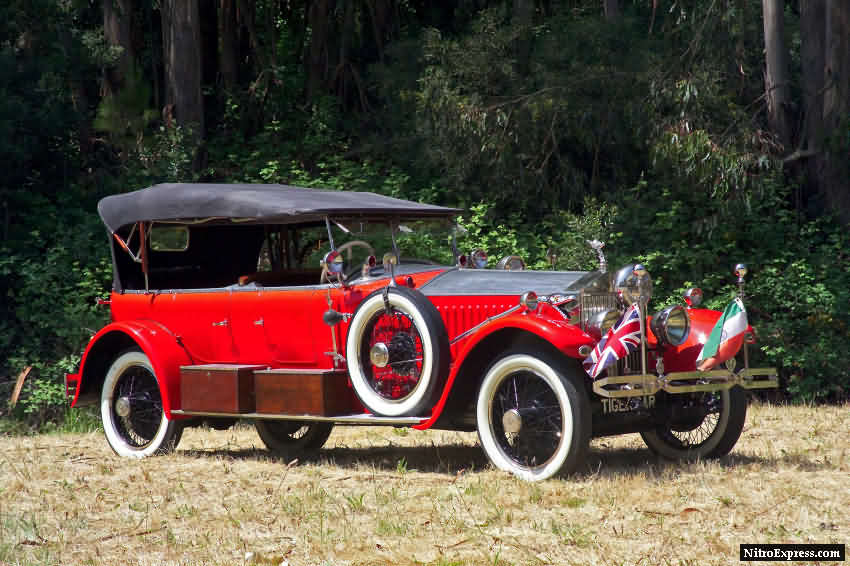 A Rolls Royce Hunting Car - ex-Maharaja of Kotah "Tiger Car"

Join in the Discussion Thread - Here

1925 Rolls-Royce New Phantom Torpedo Sports Tourer
Coachwork by Barker
Chassis no. 23 RC
Engine no. CT 15

Equipped for hunting Bengal tigers and other wild game, this especially opulent and intriguing 1925 Rolls-Royce Torpedo Sports Tourer was originally commissioned by India's Umed Singh II. Also known as Sahib Bahadur, Umed Singh II was the Maharaja of Kotah from 1889 until his death in 1940. An avid big game hunter, the Maharaja enjoyed ample opportunity to engage his passion on the extensive grounds of his family's private estate. Monarchs, world leaders and titans of international industry frequently hunted alongside him, as his guests.

In early 1925, the Maharaja contacted Barker and Co., Ltd. of London—at the time, the preferred coachbuilder for Rolls Royce chassis—to specifically outfit a Rolls Royce New Phantom (aka Phantom I) for service as his estate's main hunting car.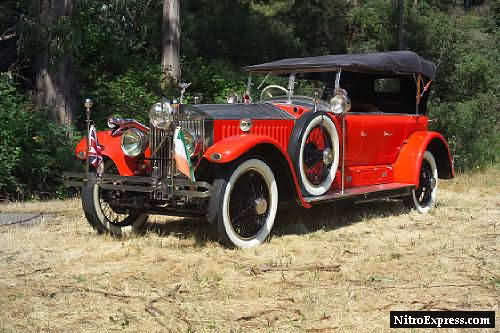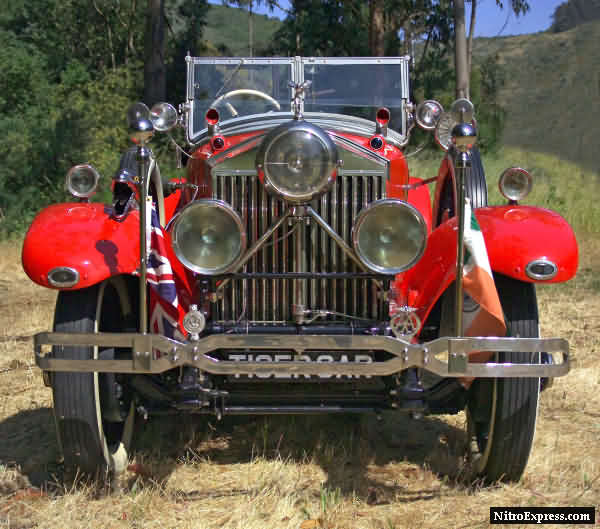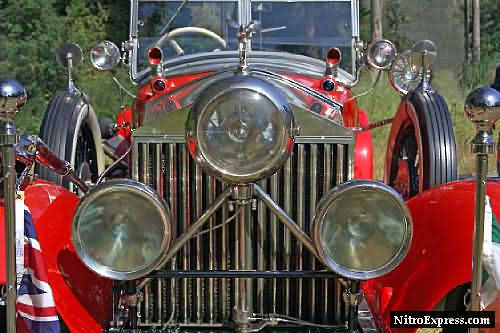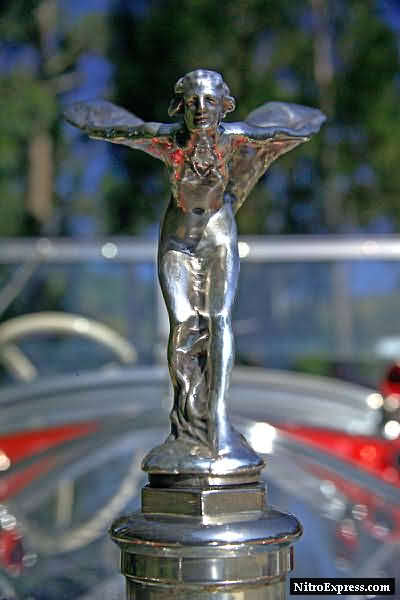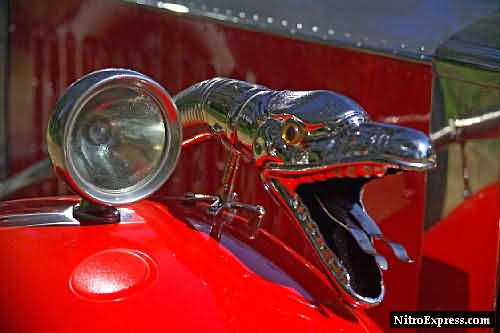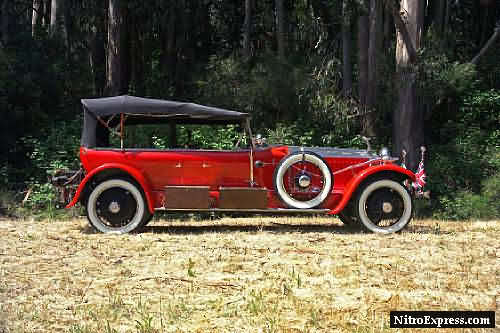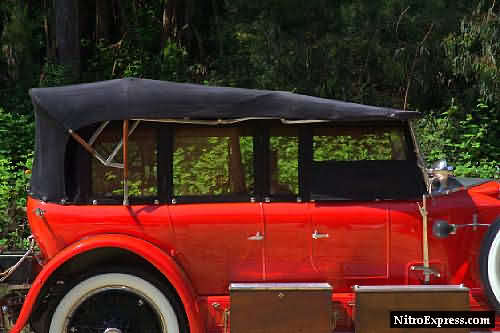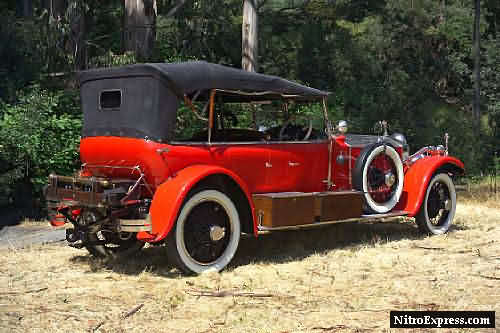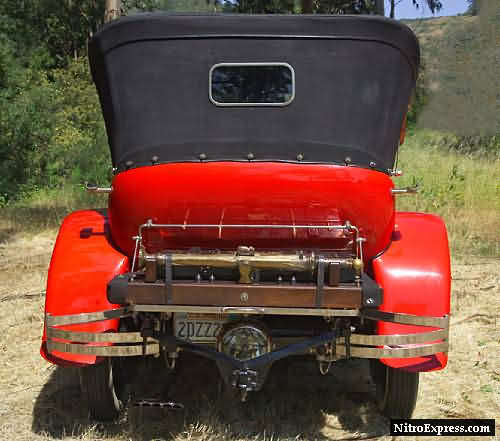 The New Phantom chassis upon which the Maharaja's Tiger Hunting Car was built was delivered to Barker for completion on August 8, 1925. The Torpedo Phaeton coachwork selected for the car featured a nautical theme, evidenced by the gently rounded body sides, pointed bow motif on the hood, and functional nautical-type cowl ventilators. The car was originally painted medium gray, with the interior fully trimmed in black crocodile hide.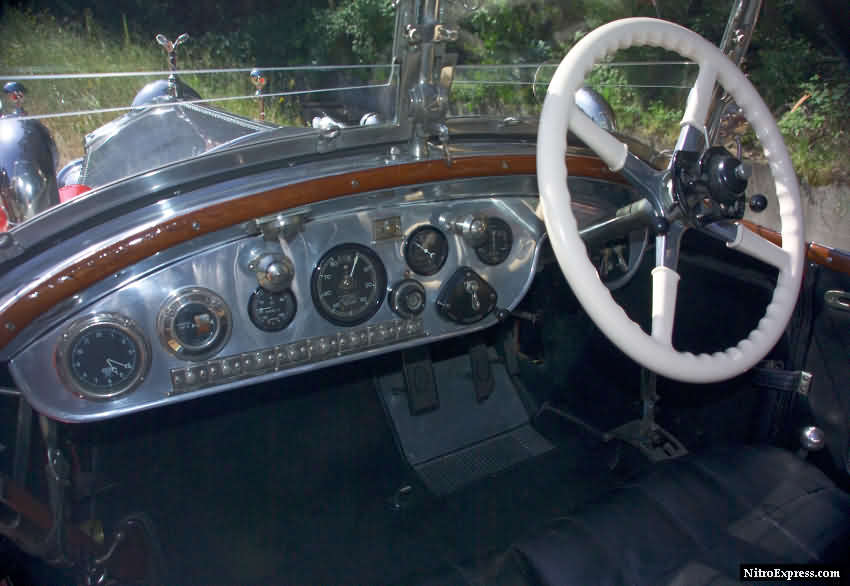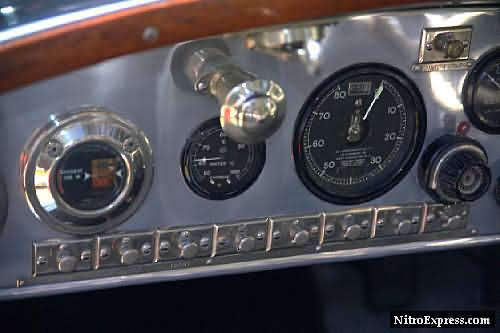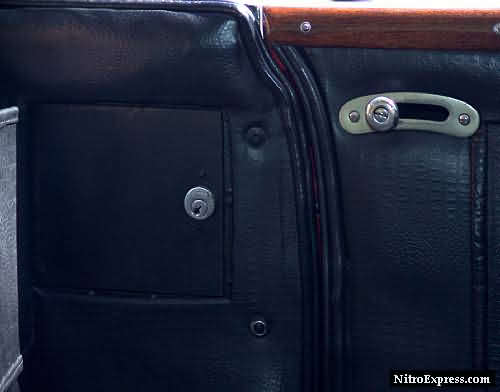 Black crocodile hide.


A number of special big-game hunting features were specified on the Maharaja's order. These included the two large Stephen Grebel searchlights installed on the car—one at the front, and one at the rear. The lights swiveled left-to-right, and were used to locate and startle big game. A Tapley gradient meter was added to the instrumentation and a nickel-plated snake horn was installed. Extra-tall tires were specified for rough terrain, while a low gearing ratio helped the massive vehicle make its way through mud and brush.

The standard New Phantom OHV straight six cylinder engine displacing 7668cc (467 cubic inches) powers the Maharaja's Rolls Royce hunting special. It is backed by a four-speed manual gearbox.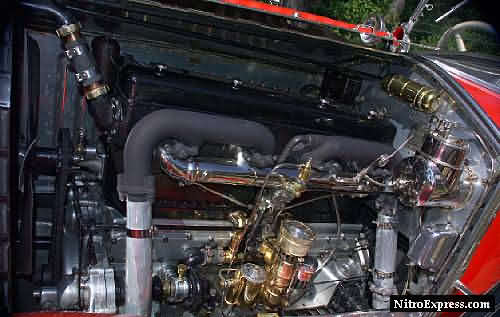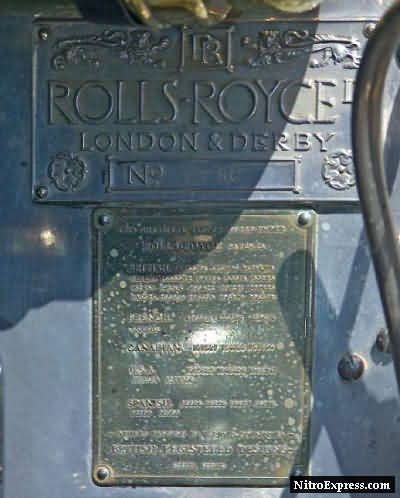 The Tiger Car as presented tows a rare carriage-mounted Bira .450 caliber hand-cranked machine gun, once considered suitable for hunting Bengal tigers. Onboard firearms include a 'Howdah' gun—a large-caliber, short-range firearm useful for repelling beasts bent on attacking the car's occupants. Two lockable vertical racks within the interior contain an assortment of vintage big game rifles, bird guns and shotguns. The Lantaka cannon mounted to the rear bumper serves as an elephant gun.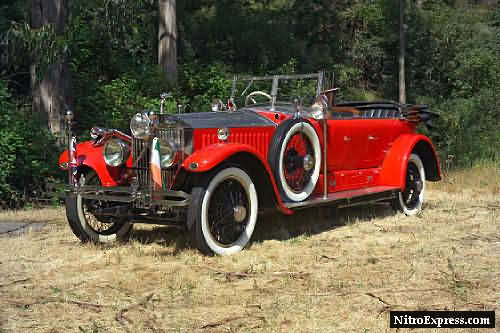 With the canopy down, the "perfect" hunting car!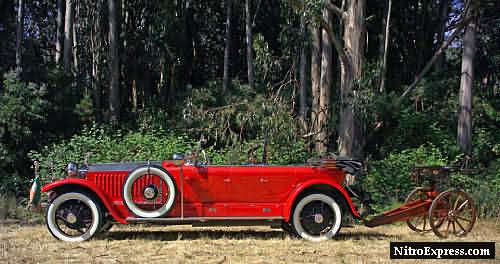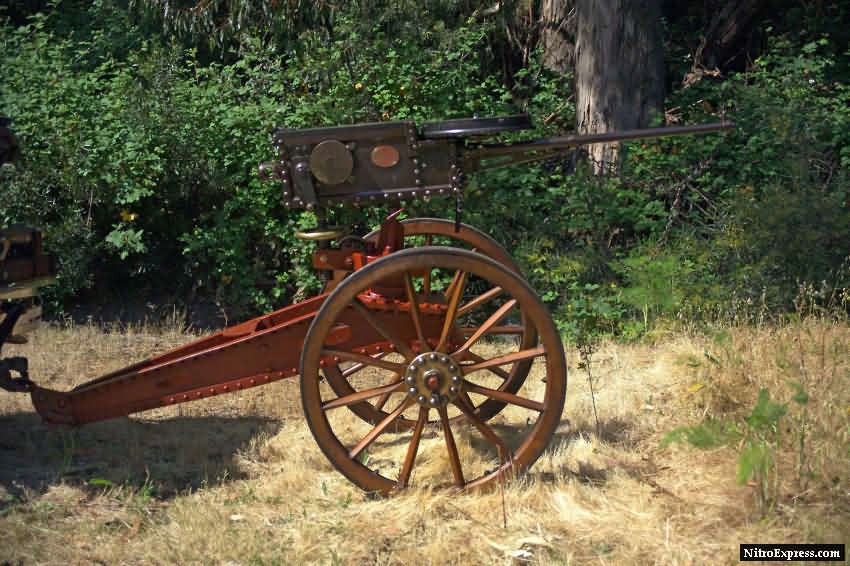 .450 hand cranked machine gun for tiger.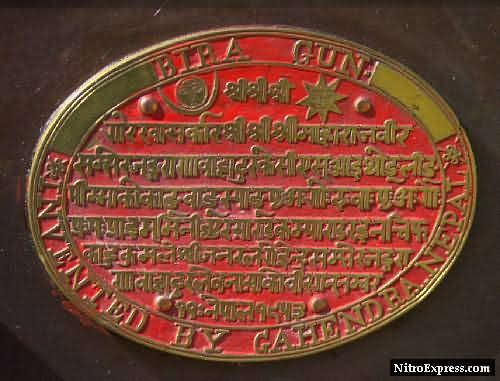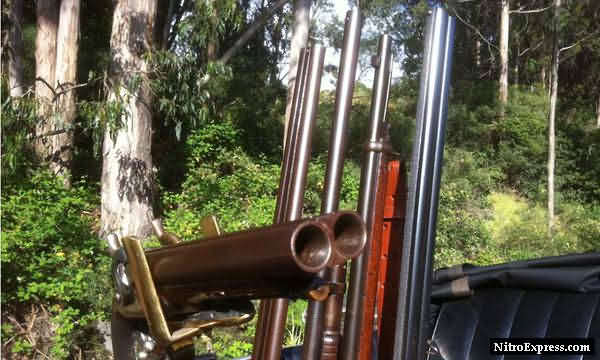 For close action on Tiger, a howdah is handy!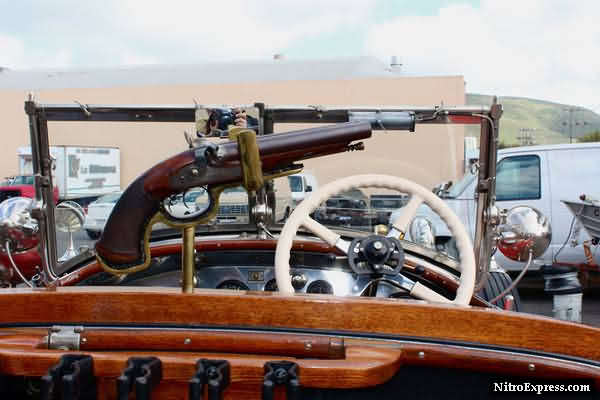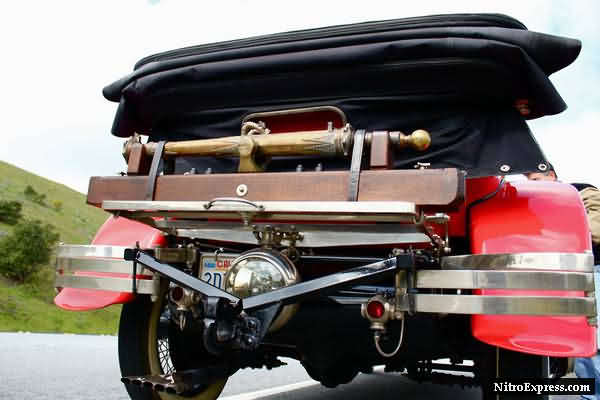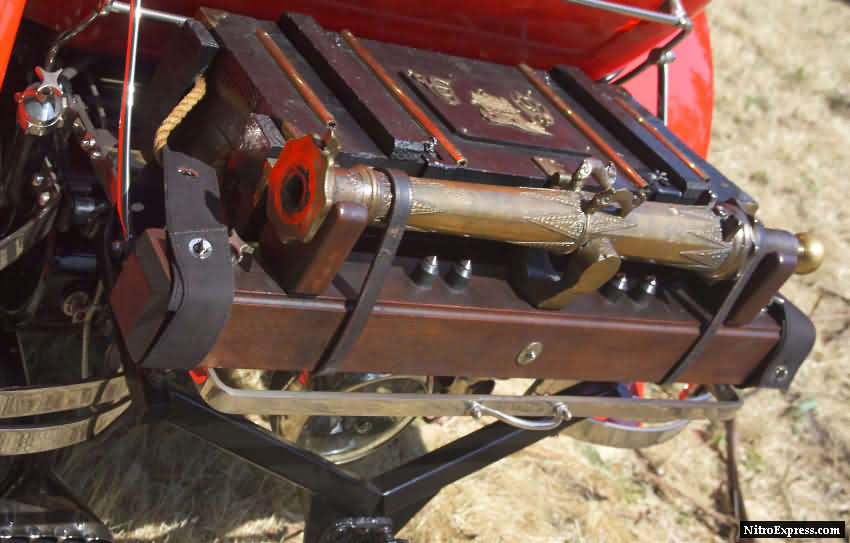 Lantaka cannon in case of elephant.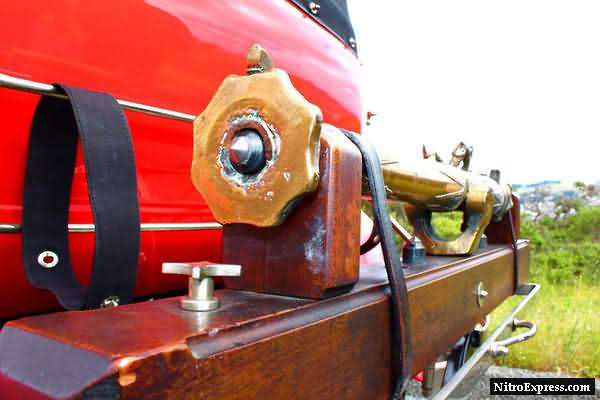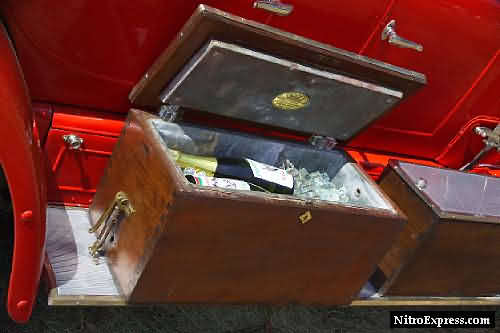 And of course champagne in the ice box for after the hunt.


An unusual feature of the car is its small safe, made by Chubb. Included in the original specifications, it secured contingency money set aside to compensate families of hunting assistants killed while stalking big game.

The Tiger Car remained in India until it was discovered and obtained in 1968 by Christopher Renwick, a specialist in the treasures of the Maharaja era. Renwick brought the car to England, where it was soon acquired by Rolls Royce expert Charles Howard. Although having become a bit 'shabby,' the car evidenced little wear and was complete except for a few minor items. After having the car restored, Howard drove the car in a 1973 commemoration of the 1913 Alpine Rally. "It behaved extremely well," he recently recalled.

Rolls Royce Owners Club records reveal that by 1975, the Tiger Car was owned by a Minnesota collector. U.S. Open Champion golfer Gene "The Machine" Littler acquired the Tiger Car in 1984. Northern California car collector Rubin Jurman acquired the Rolls Royce from Littler in 1987.

After performing an extensive second restoration that included refinishing the car in its current red color, Jurman showed the Tiger Car extensively. It has received multiple first-place Concours awards, including the Rolls Royce of Canada Award at the 1991 Rolls Royce National Meet. This was followed by a second in class award at Pebble Beach in 1992. Recently acquired by the vendor, the car was featured at the Marin Sonoma Concours d'Elegance this past May. Not only a show piece, 23 RC has been toured and the vendor reports it to run and drive well, having treated it to a recent servicing by ACME Car Service of Hayward, California

This historic and exotic 1925 Rolls Royce is a truly extraordinary relic of a splendorous and lost age, and is sure to delight its next owner.

In addition to the firearms currently shown with the vehicle, the Tiger Car is accompanied by an ammo box, the original copper mesh side curtains, two wide-mouth Thermos bottles as specified on the build sheets, as well as a complete tool kit. In addition, numerous awards and show memorabilia go with the vehicle.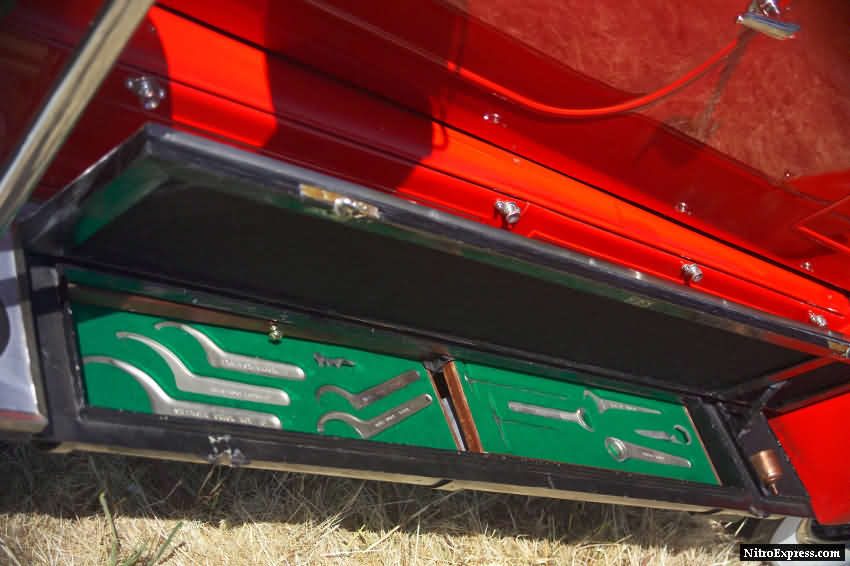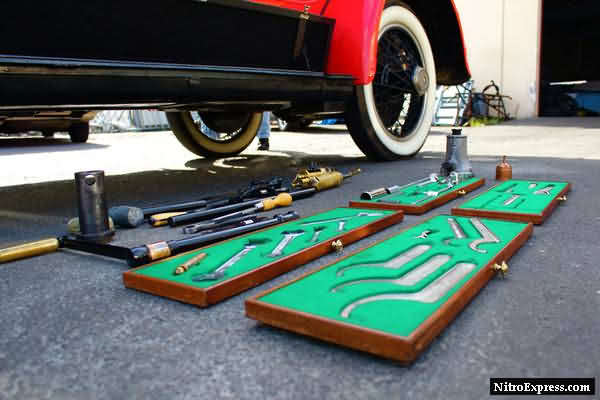 Well equipped tool boxes in felt lined presentation cases.


Rolls Royce New Phantom 23 RC is offered on a California Certificate of Title.

Estimate: US$750,000 - 1,000,000

http://www.bonhams.com/eur/auction/19363/lot/455



Join in the Discussion Thread - Here



Permission given by Bonhams to display the photographs and commentary.