August 2007, the top end of the Maura River, Chewore South: Two lionesses with cubs take offence to being disturbed on a kill by our merry group of hunters. One of the cats in particular becomes fairly enraged.


Gentlemen and Ladies

Allow me to explain a little. We were in the vehicle, thank the good Lord. Ray Vandever and PH Richard Tabor were up front, whilst I was in the rear with trackers Taengwa and Oriah, and a gamescout. We were just cruising around, doing our leopard bait run, when we came on the fresh lion kill (young buffalo). A lioness and cub streaked off into the bush, and we naturally stopped, to try and get a couple of pictures.
The first picture is the first one I took, of the two lionesses crouched low to the ground, about twenty yards off. The cat in the rear is the one that charged. But I was already zooming in on the one in the foreground, as you can see from the second picture. Unbeknown to me, the other lioness was working her way around some scrub to our left, getting behind us. I only realized her position when she let out a low snarl, just before she came. I shifted my angle of focus to the left and then she charged, emitting that frightening grunt as she came. BOH, BOH, BOH - hard to put it in writing but those that know it will understand. Of course, I was trying my utmost to take pictures, but had to fight my way past the Parks gamescout who was trying to climb over me and get in through Rich tabor's window! Ha ha - later he said he had been going for his AK! I laugh but it was most frightening, there is something about that sound that will make the stoutest souls quiver. Anyway, i was upended by the gamescout and almost fell from the vehicle. That may have been a disaster! I am pretty fortunate in these type situations as I only think pictures. Also I trust the PH's I work with completely, and I already knew that PH Tabor had his handgun in one hand and his other hand on the door handle. I was also aware that this lioness was only defending her terriotory (dinner and babies), and that she would stop, hopefully. Still, not one man amongst us didn't feel extremely vulnerable, no matter that we were in the vehicle. She did stop, about 7 paces from the truck. You can see how she suddenly bacomes magnified in the sequence. Yes, it's true, I wasn't thinking zoom at that stage! Then she swished her tail about, appearing disinterested momentarily, before turning and stalking off back towards her buddy. And then she came again - same terrible grunting, same spectacular speed, and this time I was even less prepared, thinking she'd had enough and we would be moving off. I got only a couple of pictures from the second burst. When she stopped the second time, PH Tabor wisely dropped clutch and we were out of there! Ray also took a few good pictures from the front. All I could think of afterwards was that awesome speed and power, and that spine-tingling grunting of course. I thought of how, if she had decided to follow through, that cat could have been in the back of the truck in seconds and torn men to pieces

PHEW!!!!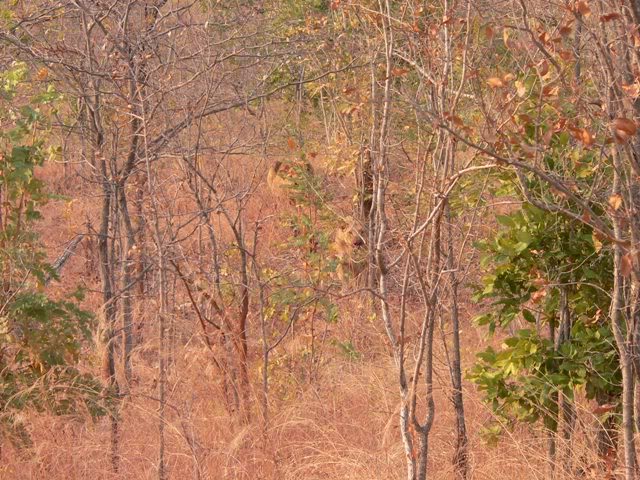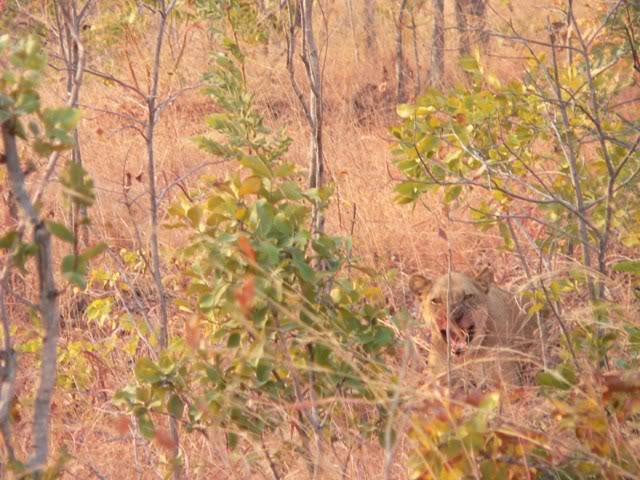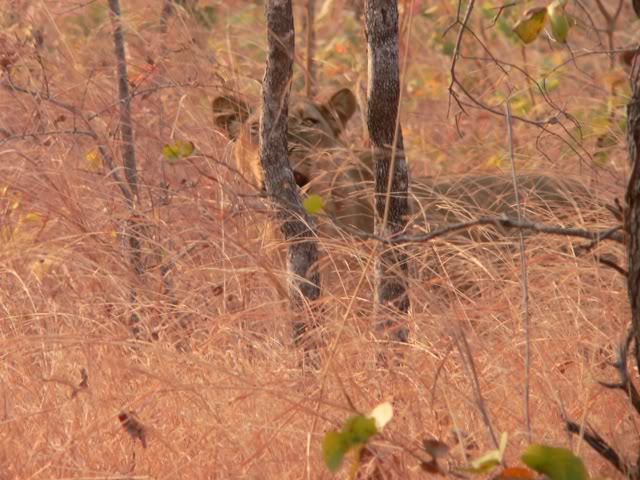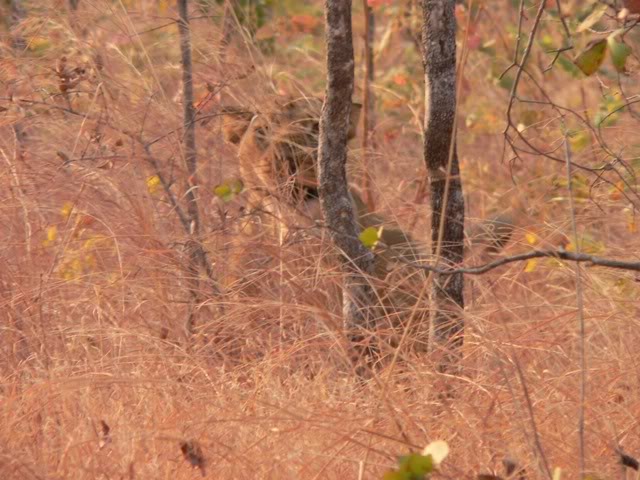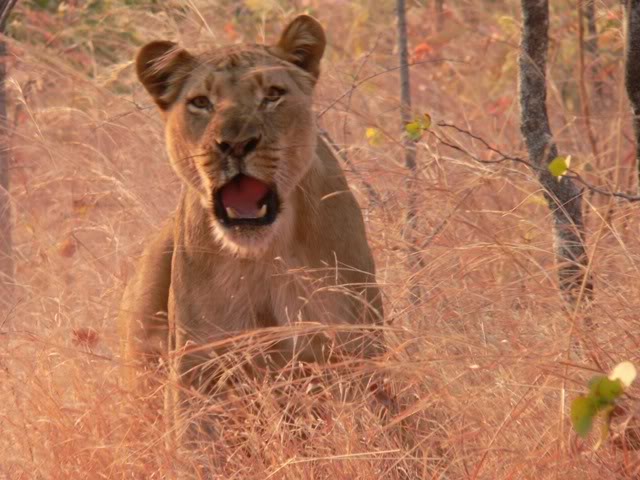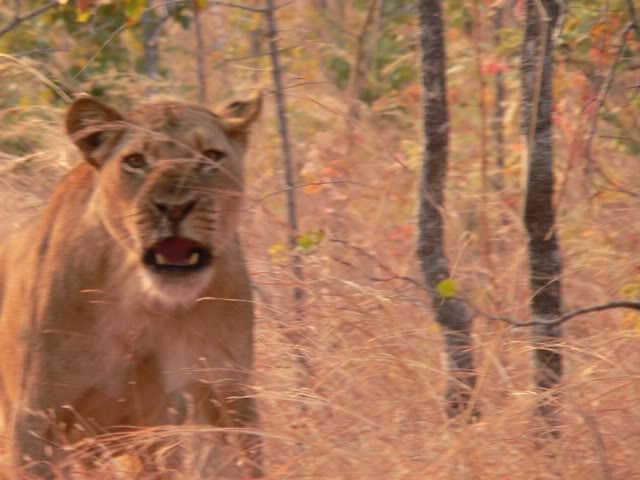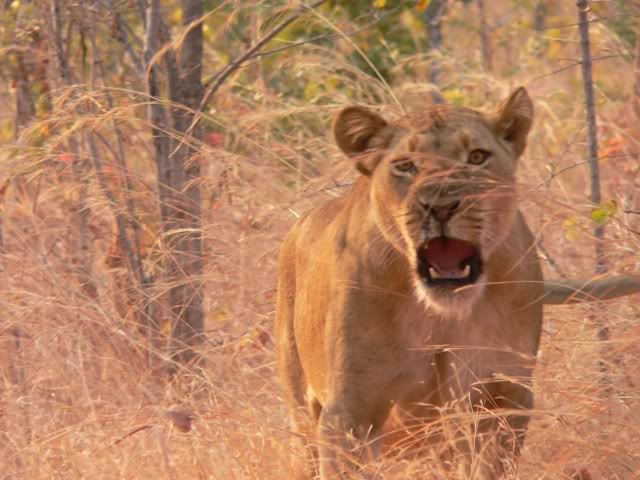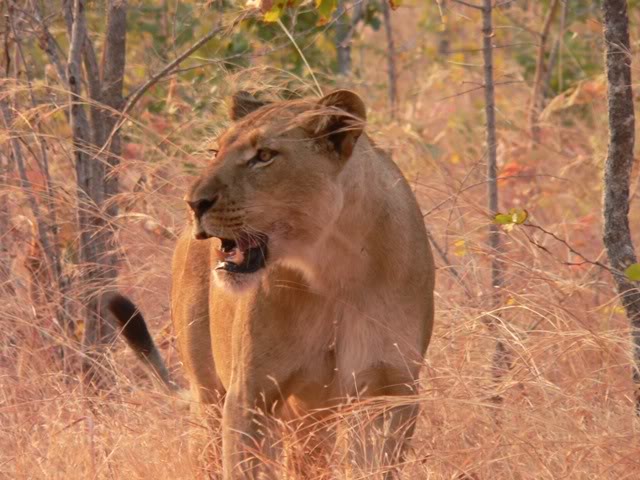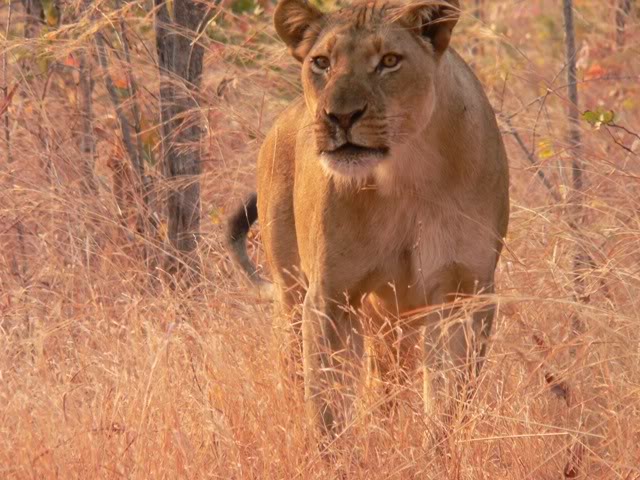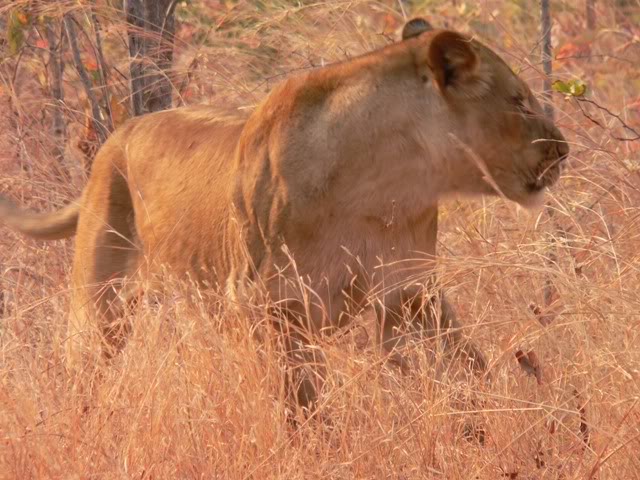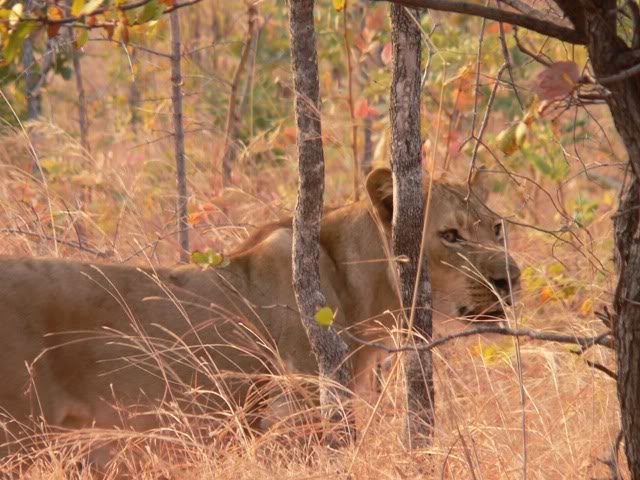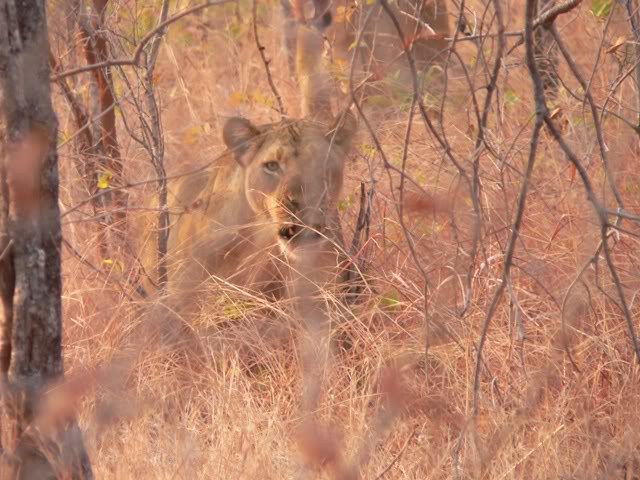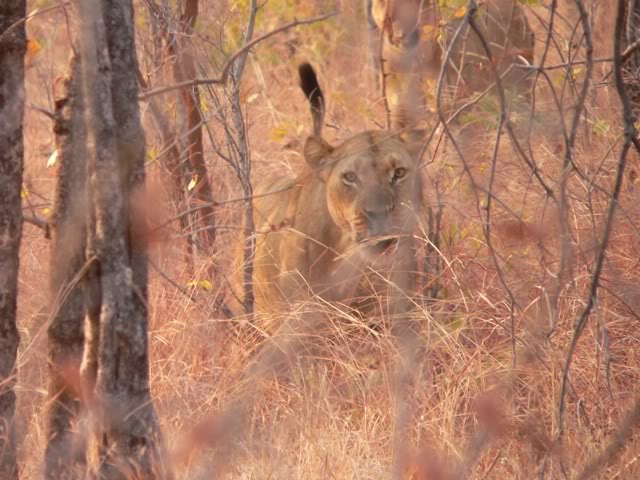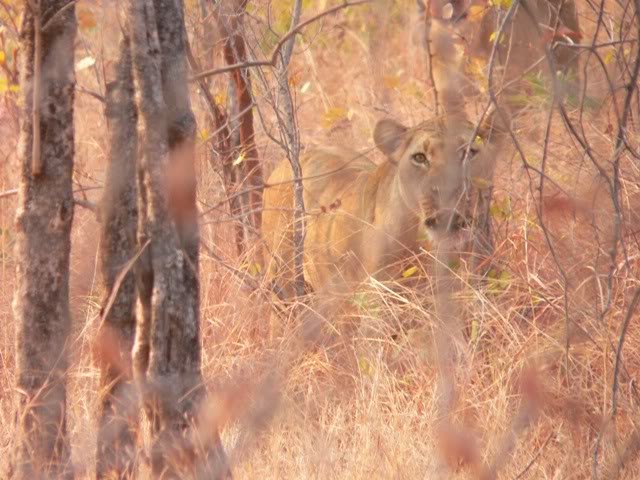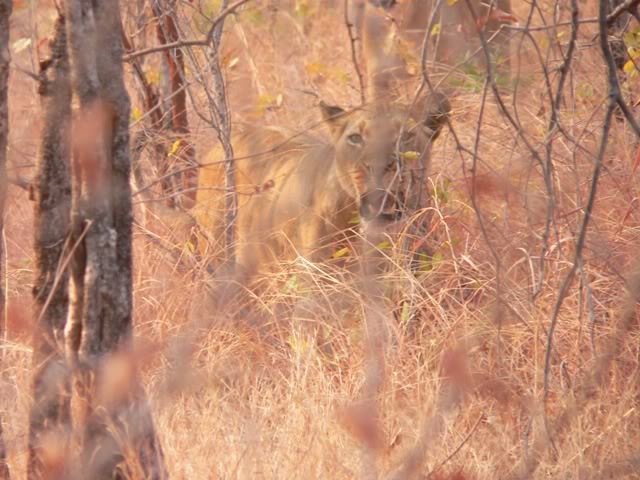 Join in the discussion thread - click here