John Shirley supplied to me the following four images of his intriguing under lever, rising bite double rifle .500 3" Nitro Express.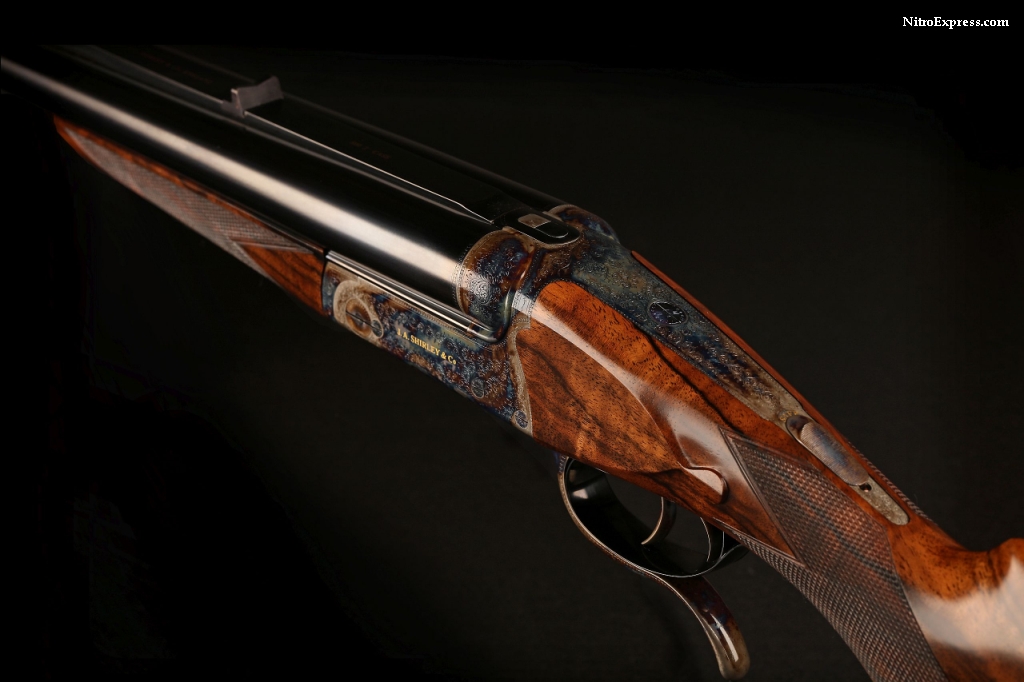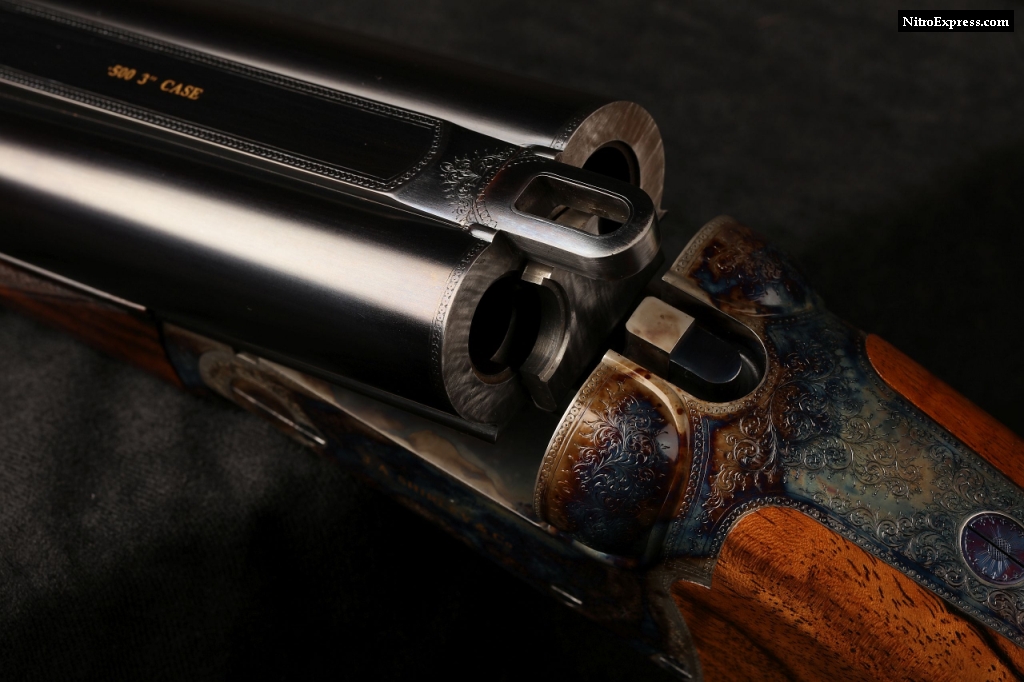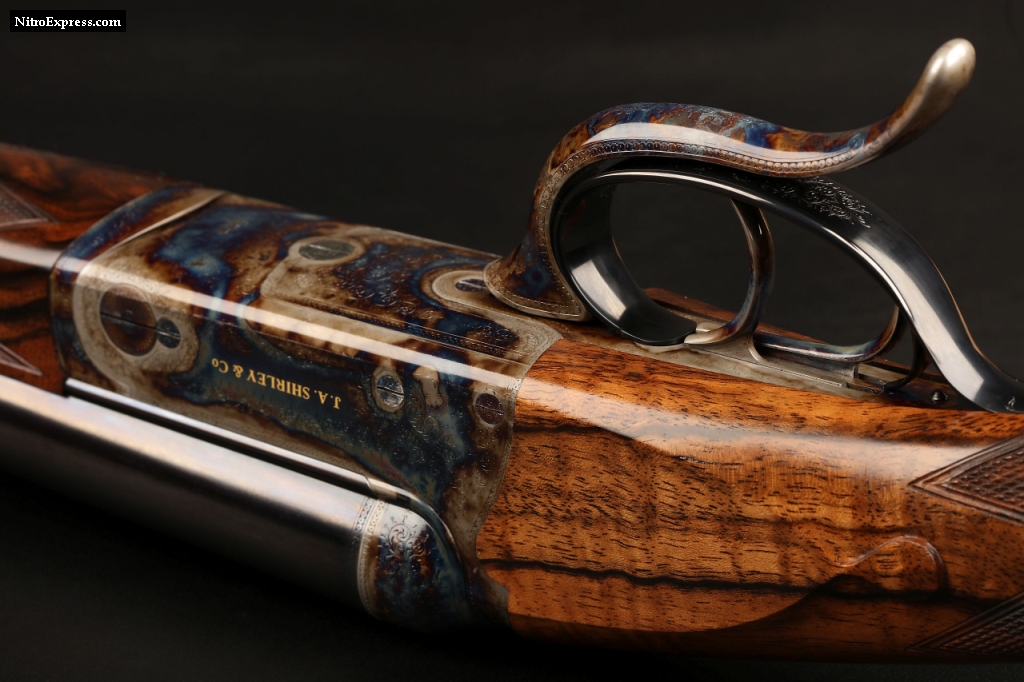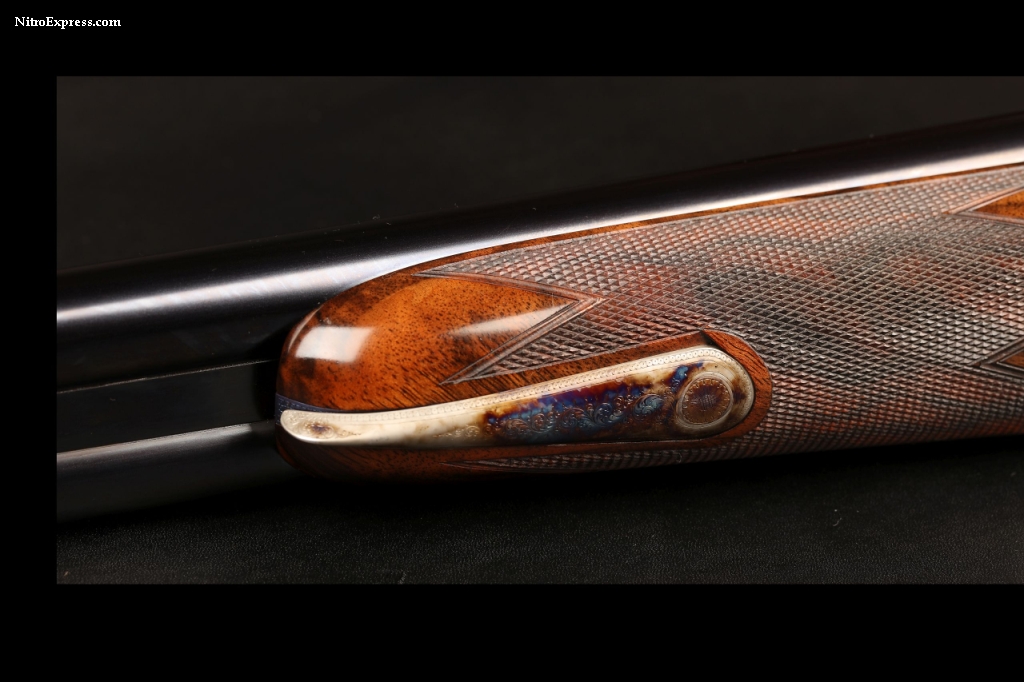 Comments on the email.


Quote:

---


Please find attached pictures of our new snap action .500 nitro double rifle. Our rifle is based on an original Jeffrey 450-400 3" but fitted with a rising bite in place of the dolls head. Weight of the .500 is 11lbs 4oz with 24" barrels. Front sight is a WR pattern with folding hood.

Rifles are available with rising bite fastener in .600 .577 .500 .470
.
Rifles with a conventional top lever are available in .470 and .500
.
For further information contact :
.
John Shirley
Gunmaker
Unit 4 Gunsmith House
50 - 54 Price Street
Birmingham B4 6JZ
England




---


Since the first email, I have correspended with John and have received further images and comments. I will post in the near future. I have also invited John to join and comment directly.