I only know one official loading data fom Kemira, now Vithavouri/Finnland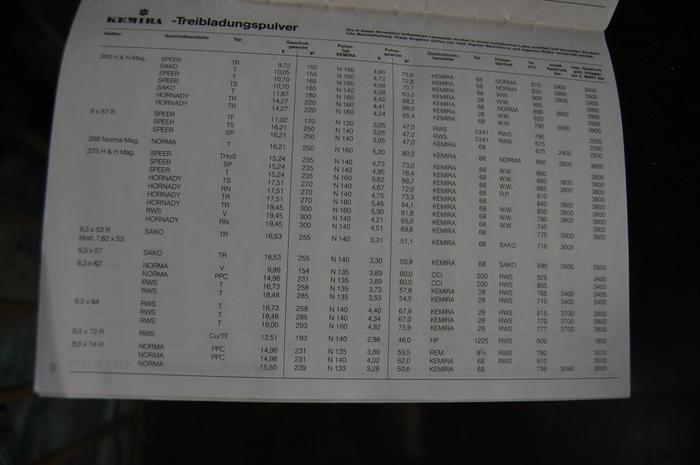 and this is enough for me to believe that any load safe in a swedisch M 46 in 9,3x57 is also safe in a mosin in 9,3x53R. take a look, kemira give the same load for the cartridges, only 0,2grain N 140 more in the 9,3x53R giving 20 meter per second more. the moose wont tell you the difference!
but the main point is the service pessure: 2600 bar for the x57 and 3000 bar for the x53R. this is understandable because the mosin action is in fact a very strong design. remeber that austria rechamber mosin rifles in WW 1 for the 8x50r mannlicher round and fire .323 bullets in a .311 barel.

I have no doubt about it that the finish designer make the x53R after the well known 9,3x57 from their swedish neighbours. funny that the birth date is unknown like for the swedish cartridge.
the russian must have adopt the x53R very early, I have seen pics at least of two high quality double rifles made in soviet times over the years.