I'm putting together a photo album which can be browsed.

But in the meantime here is a selection of my own photos.

Wayne's to be added when received.

WIP at the moment. But loaded for those eager to see.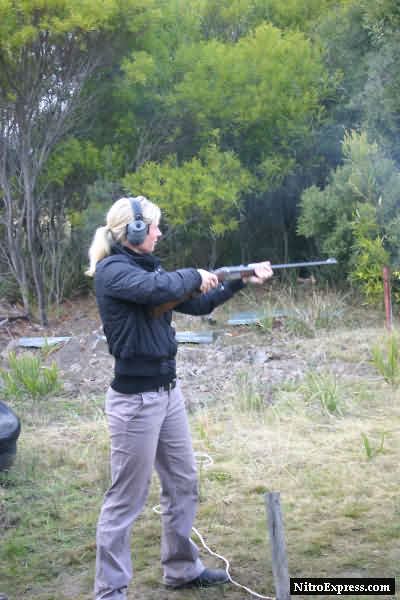 IMG_0804 - The Honourable Rebecca White, Member of Parliament for the Tasmanian Seat of Lyons, opening the competition shooting a 9.3x74R double rifle. Ms White is a clay target shooter and from the Redbanks Pheasant shooting ground family.

Good to see a young female Labor Parliamentarian who is a shooter and also opening the BGRC National Shoot.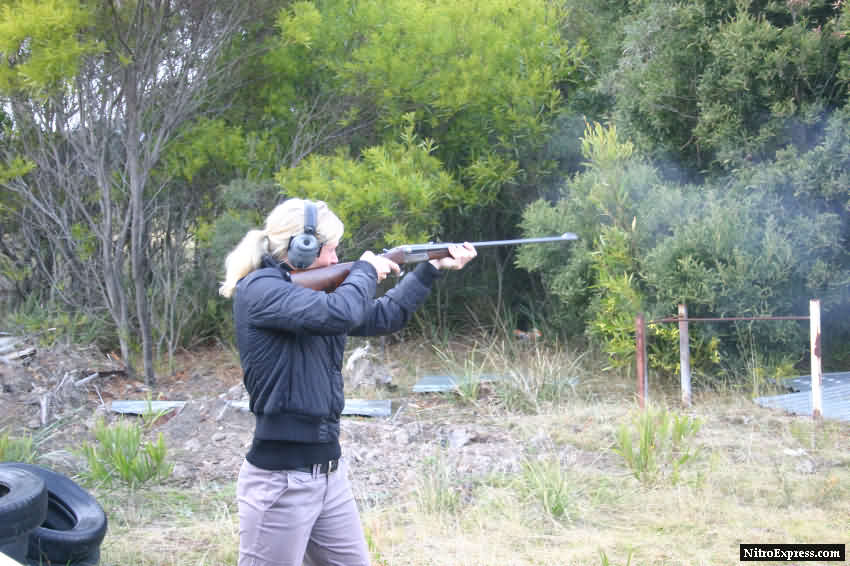 IMG_0803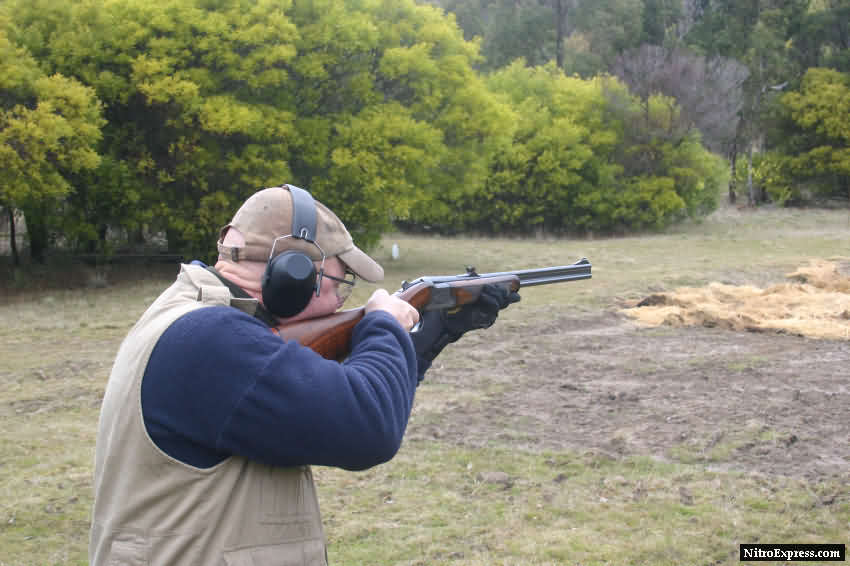 IMG_0806 - Graeme Wright shooting in the Stalking Double Rifle event.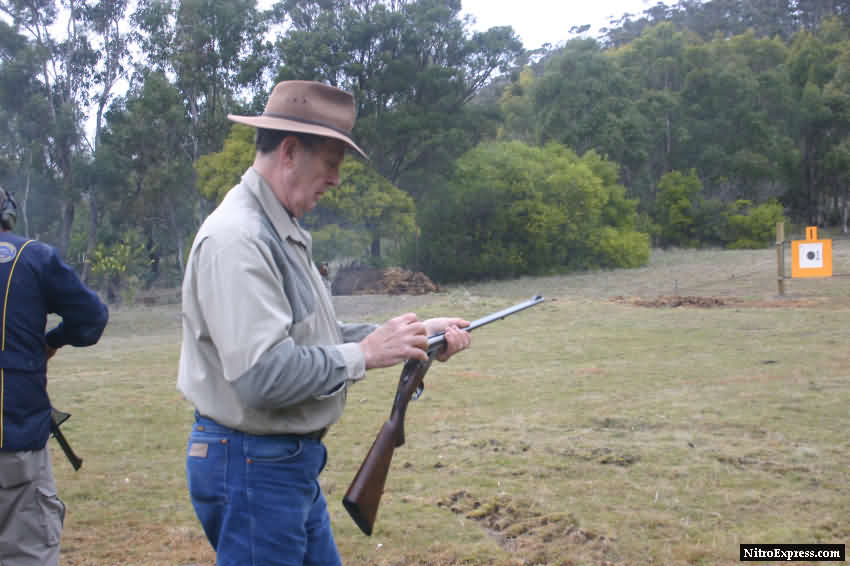 IMG_0809 - Ernie Stalhmann of the USA attending the Aussie BGRC Nationals.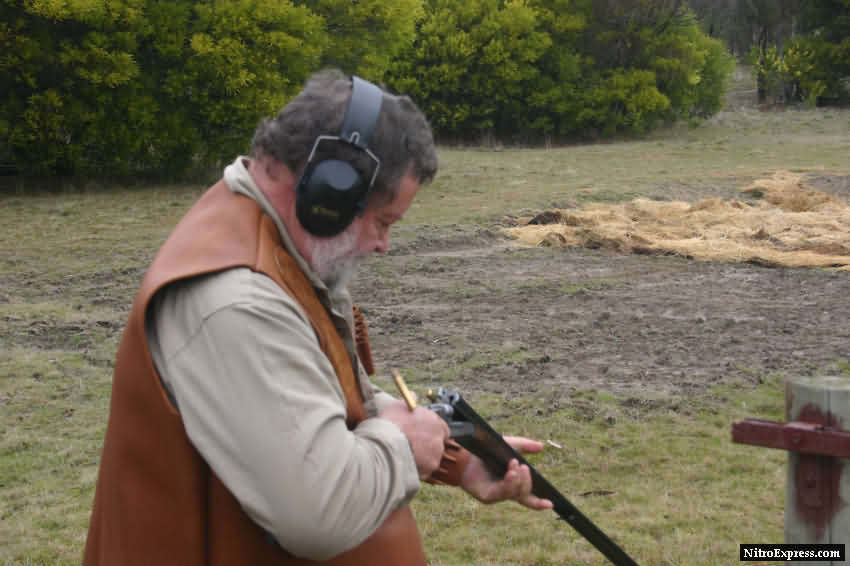 IMG_0820 - Action reload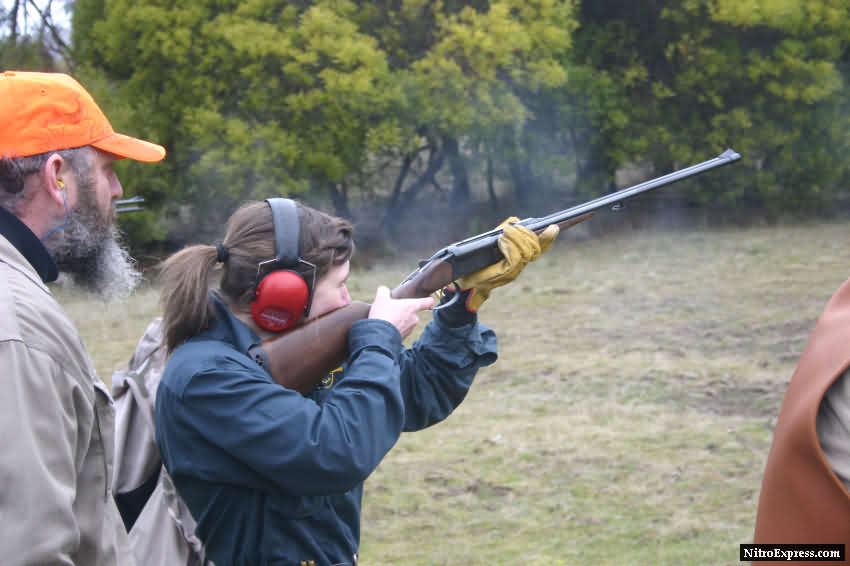 IMG_0822 - This young lady shot the full range of big bores by the end of the day. Well done.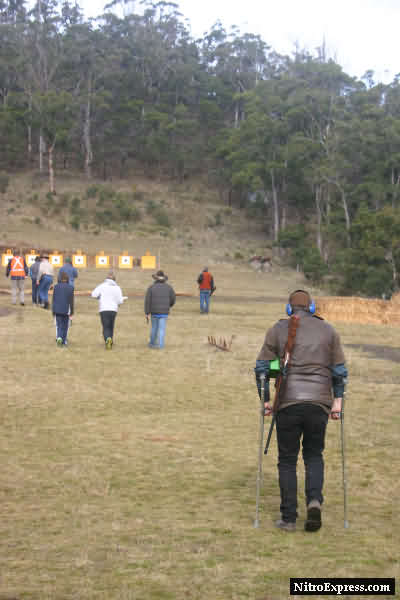 IMG_0853 - Even a gunmaker on crutches can shoot big bore, and shoot well. Alex Beer.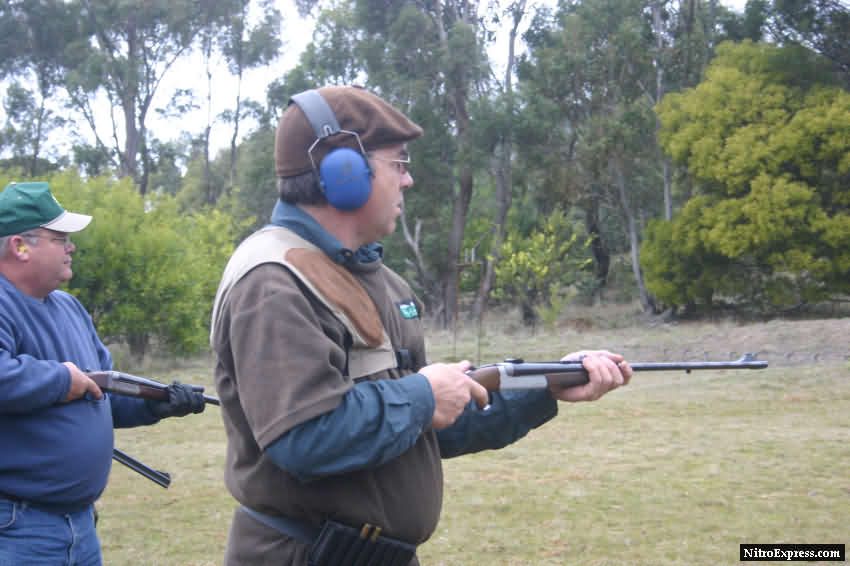 IMG_0826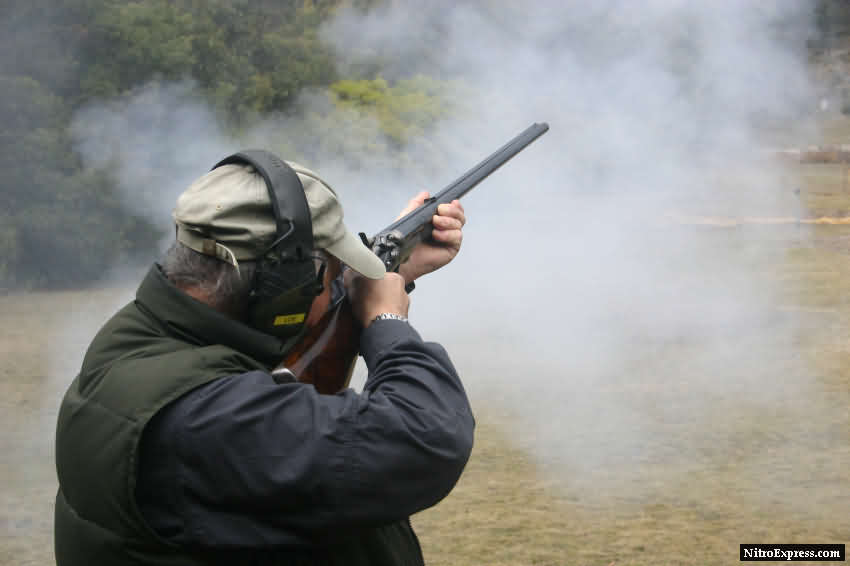 IMG_0873 - Shooting Black Powder.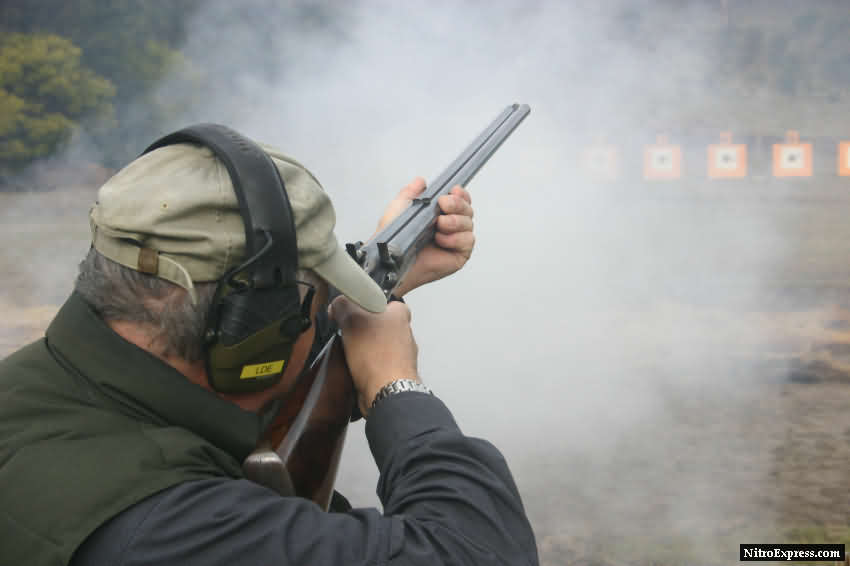 IMG_0897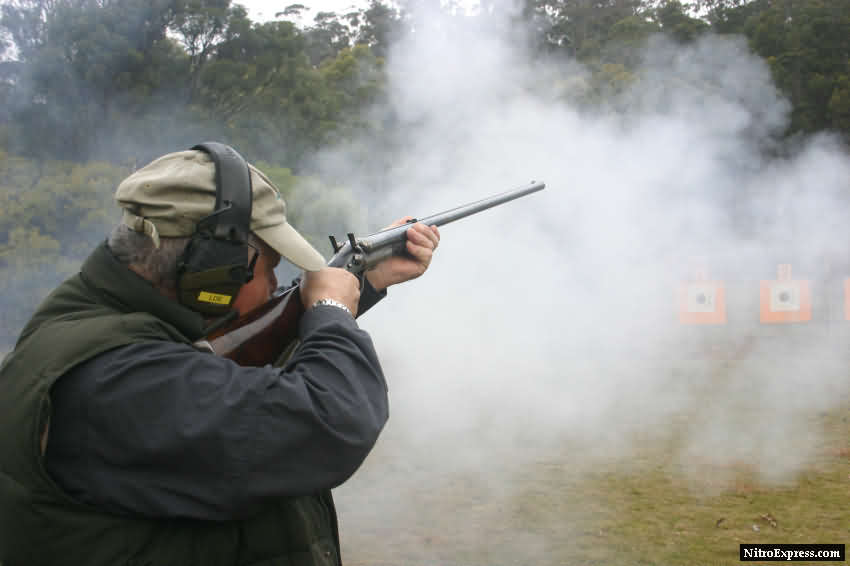 IMG_0912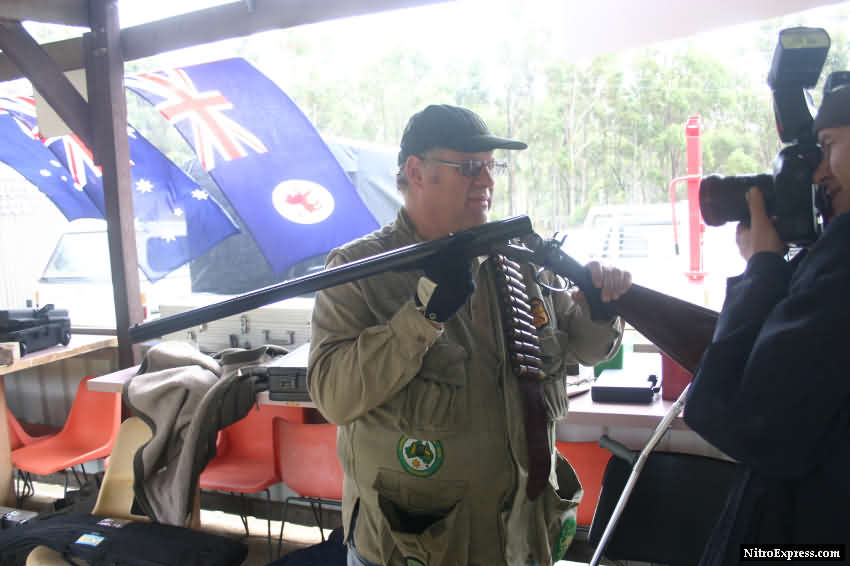 IMG_0919 - Andrew Hepner, the newspaper centrefold.

Being photographed by "The Mercury Newspaper". Holding his 10-bore double. The Nationals shoot represented a good opportunity to show shooting in a positive light with lots of smoke!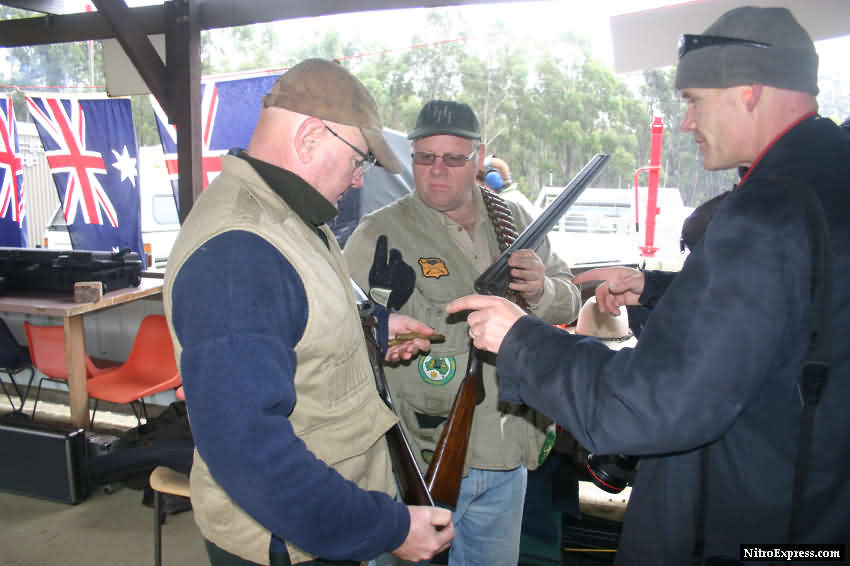 IMG_0929 - Graeme Wright and Andrew Hepner, explaining their rifles to the photographer.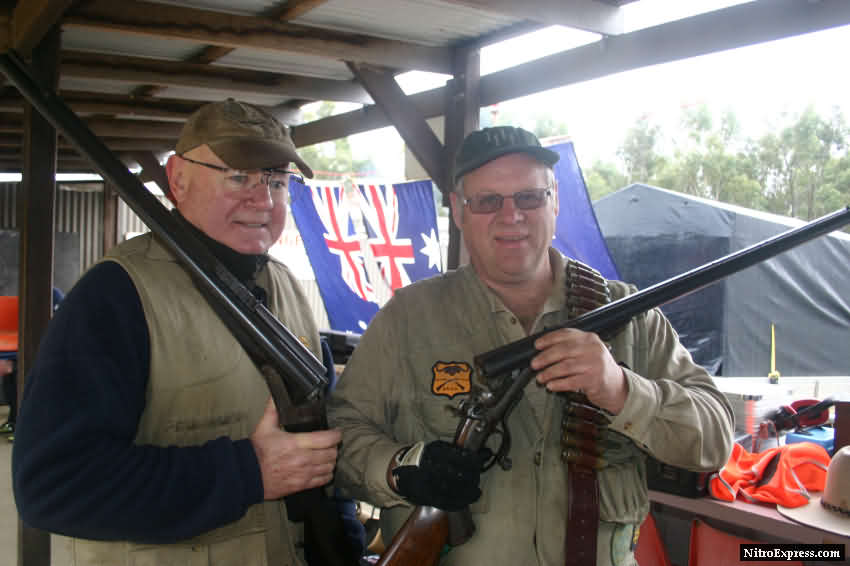 IMG_0933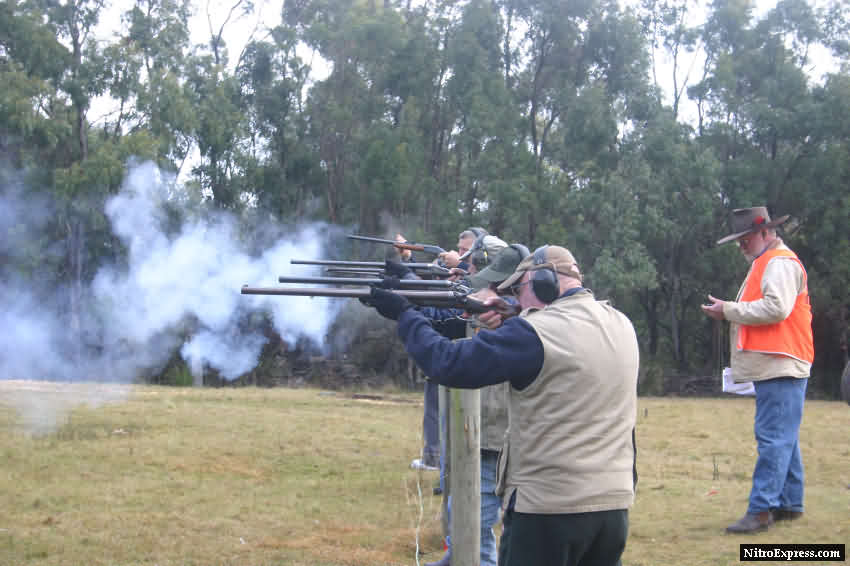 IMG_0953 - "Volley fire!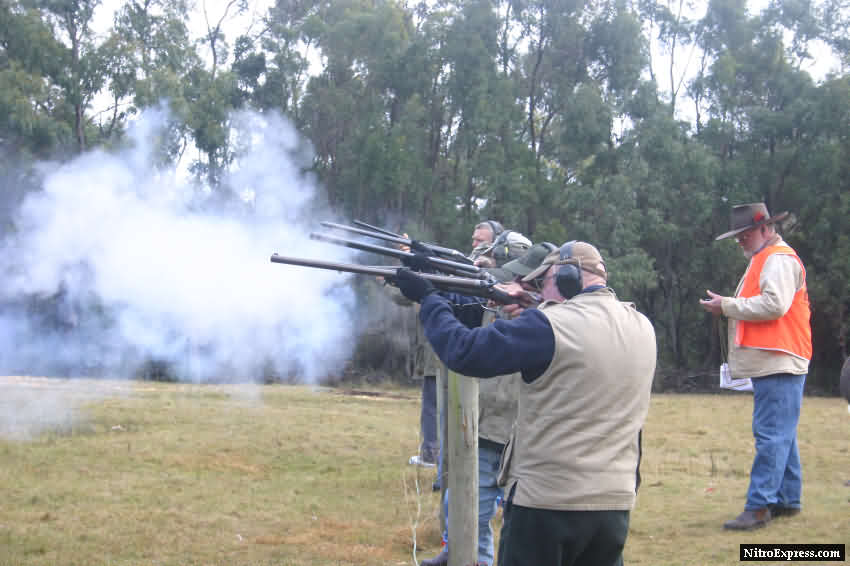 IMG_0954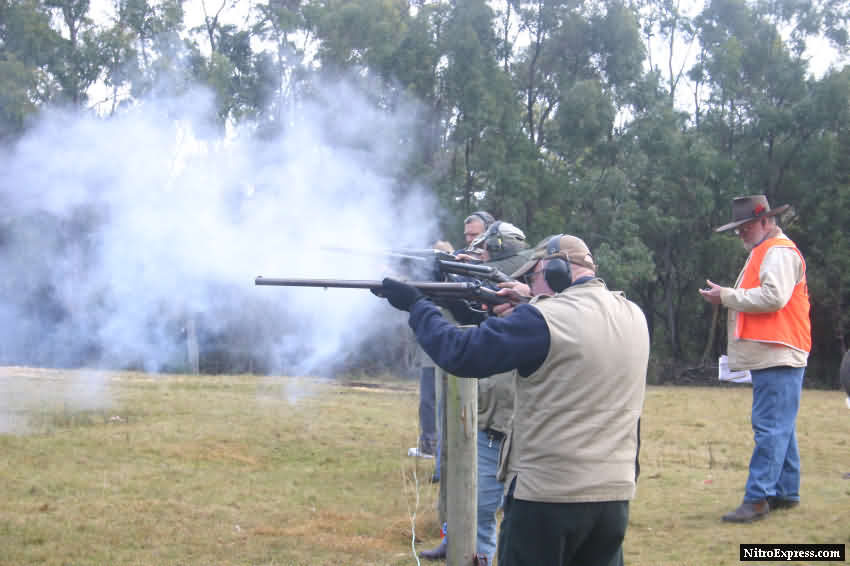 IMG_0955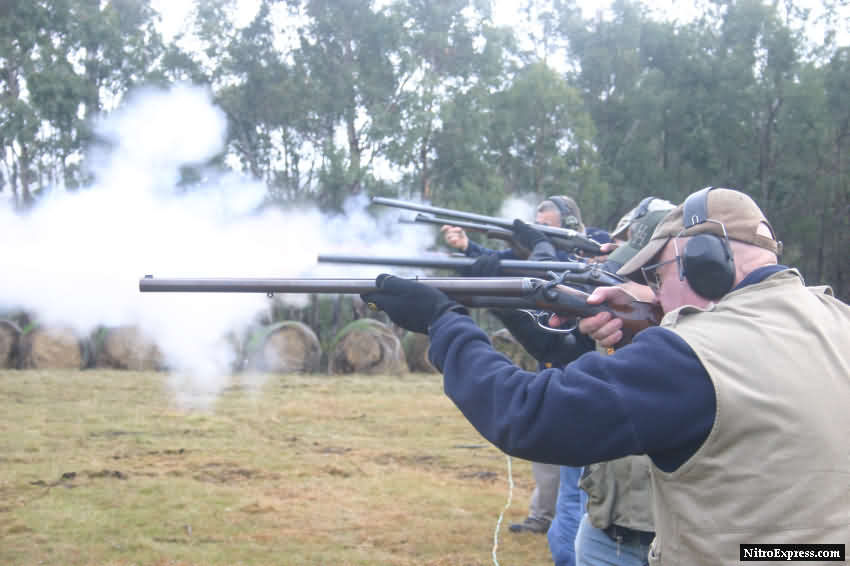 IMG_0964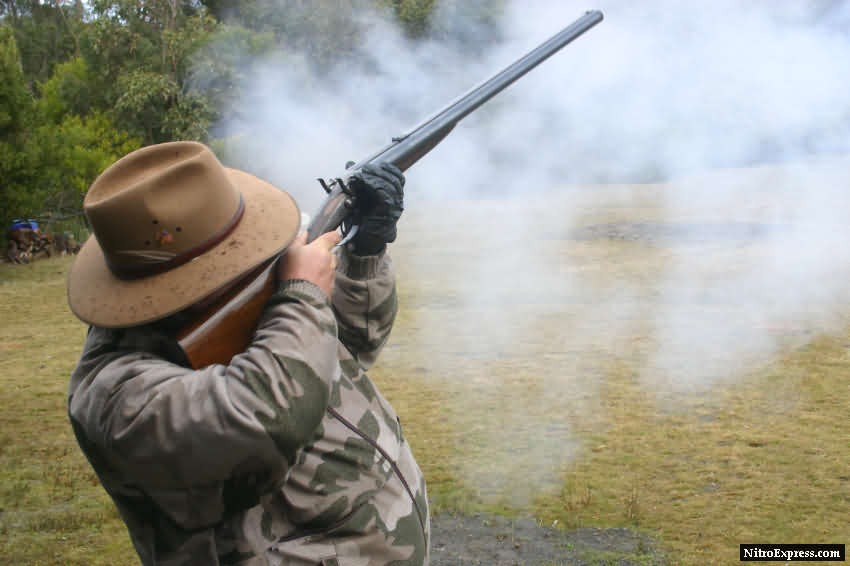 IMG_0990 - "The Sheriff" of South Dakota lets rip. Another visitor from the USA.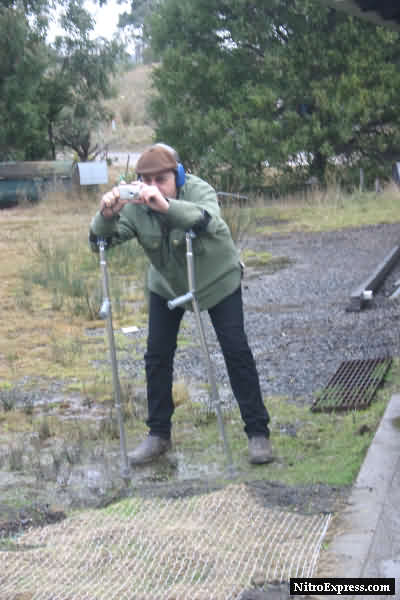 IMG_0994 - A new camera tripod technique.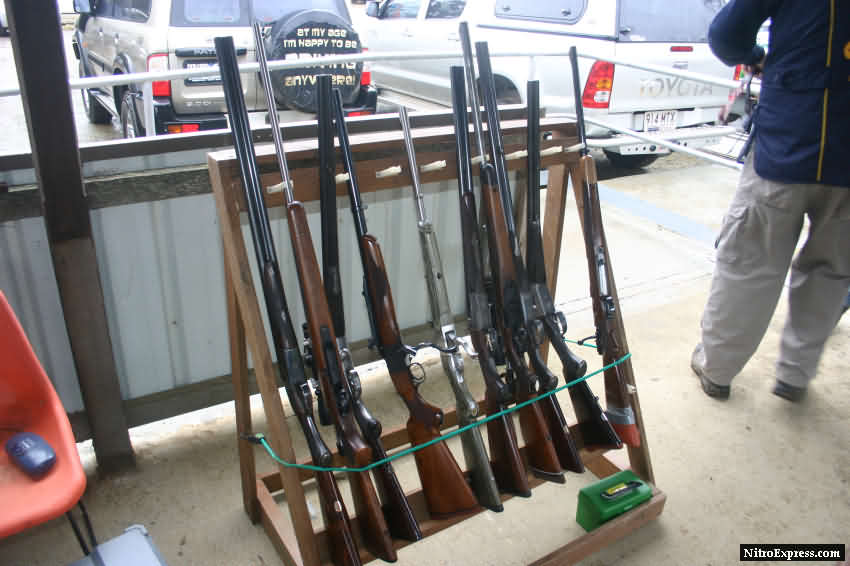 IMG_0934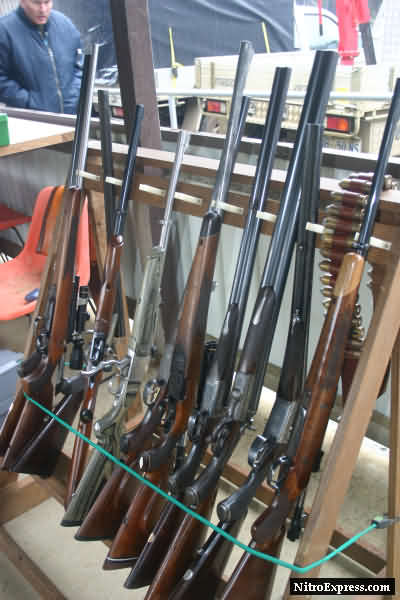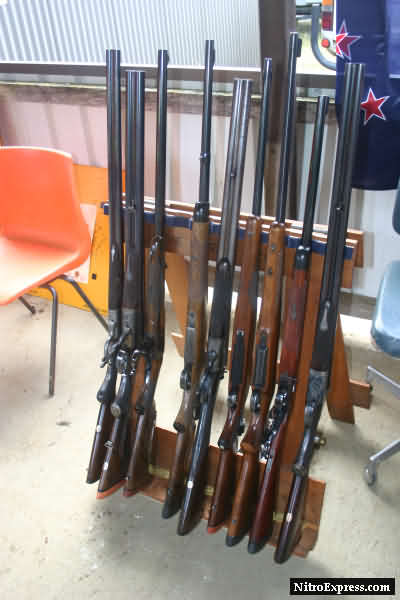 IMG_0936 IMG_0976